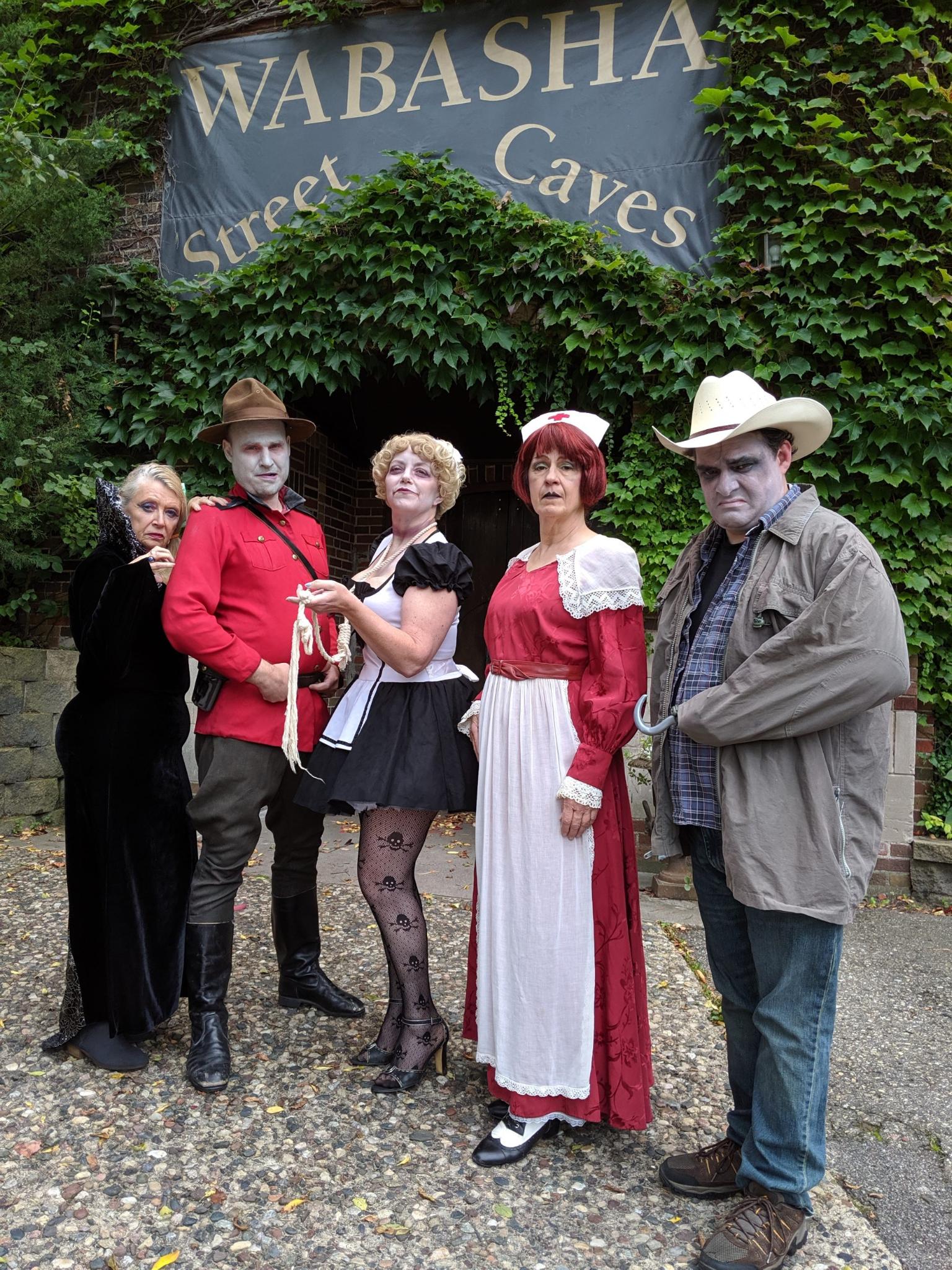 Some of our Ghost & Graves CharActor Guides
Ghost & Graves Tour
Join us for a ride around Saint Paul to hear the tales of Spirits (and we don't mean the kind that come in bottles). Murders, Ghost Sightings, Graveyard ~ We'll have such Fun!!
This tour will be offered during October, but you do need reservations so call . . .
$30.00 tax included
Lost Souls Tour
This is our one hour tour which includes a walk through the Caves by candlelight. You will be guided by a ghostly figure who will relay the eyewitness stories of ghostly happenings in the Caves, and present a slide show of spirits who were caught on film. This is a fun one!
This tour will be offered four Sundays during October and the last Sunday of each month, so check the calendar for dates.
$10.00 tax included
Put a little Scare in your October ~ I dare you!!