Don't Accept anything but the Original tours by Down In History
Look for our logo . . .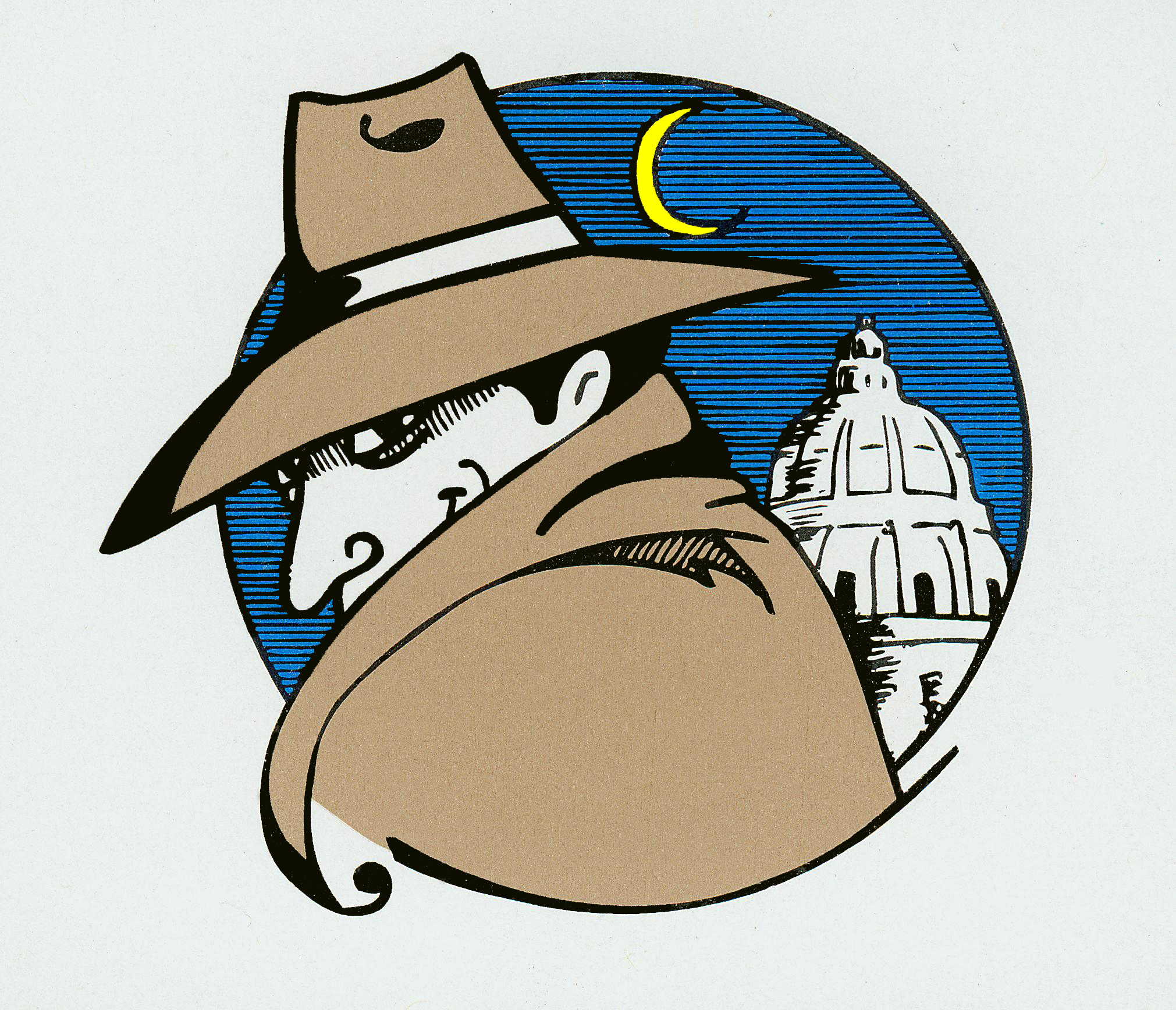 As seen on the History Channel, Down In History Tours offers a unique alternative to the typical tour. Our theme tours are narrated by knowledgeable and talented guides who make history fascinating and thrilling. Our historically dressed character guides converse and interact with the group members. Choose us and enjoy our unusual, fun-filled blast from the past tours!
Response says it all! Here is an email from a tour planner who brought a group on our Gangster Tour:
I just have to say in the 18 years that I have been accompanying seniors on outings, this one was by far the best outing we have ever been on! Our group loved it so much and all of the residents that did not go were jealous and anxious to go the next time. Our tour guide was tops!! We had so much fun learning about the history of St. Paul during Prohibition, the kidnappings, the shootouts, etc. He was very humorous and kept us laughing (while learning) the whole time! Thanks for a very memorable day & we look forward to going there again! Heather (Nov. 2012)
Current Tour Schedule
~check the calendar for updates~
Walking tours: cash only
Historic Cave Tours (40 minute) $10.00 Adults ~ under 5 free ~ handicap accessible
1 pm Mondays ~ Summer months only!! (check calendar)
5 pm Thursdays ~ year 'round
11 am Saturday ~ year 'round
for more information click at bottom of page u
Bus tours: Reservations required ~check the calendar for updates~
Saint Paul Gangster Tours reservations required ~ We will try for an October 16 tour!
(2 hour) $35.00 includes tax/not gratuity ~ recommended for age 12 and up
12 noon Saturdays ~ year 'round
for more information click at bottom of page u
*************
Our historic Cave Tours are offered in Saint Paul. These are walking tours and include the stories of how the caves have been used in the last 150 years. See below.
Lost Souls Tour - October and last Sunday of each month at 12:30. By popular demand, we have added this tour to our October tours. For one hour you will hear of the different Sightings in the Wabasha Street Caves. Some were by employees, some by vendors, and even some by guests of a wedding. If you have always wanted to know what goes on inside these Caves, this is your chance. Walking tour. Limited dates in October. Check the Calendar.
We also offer seasonal tours:
In October we have our Ghosts & Caves Tour and Lost Souls Tours. Check the calendar for times.
In December we offer our Winter Lights Tour. Saturday nights this is 2 hours of fun with the OOH - AHH effect. Call for reservations 'cause December is over in a flash.
Check out our Other tours in the category below.
Additionally, we offer a wide selection of tours for groups of 25+ including our Mill City Mobs-Tour, No Blarney Tour (our Irish history), the Uff Dah! Tour (our Scandinavian history), the Rivers & Roots Tour (the growth of the Twin Cities along the Mighty Mississippi) or our Tacky Tour. All itineraries can be customized especially for you. We'll help you produce the perfect Twin Cities experience.
651-292-1220
For more information on specific tours:
[ Historic Cave Tour ] [ Saint Paul Gangster Tour ] [ Mill City Mobs-Tour ] [ Our Other Tours ] [ Ghost & Caves Tour ]

[ Events ] [ Tours ] [ Swing Night ] [ Calendar ]